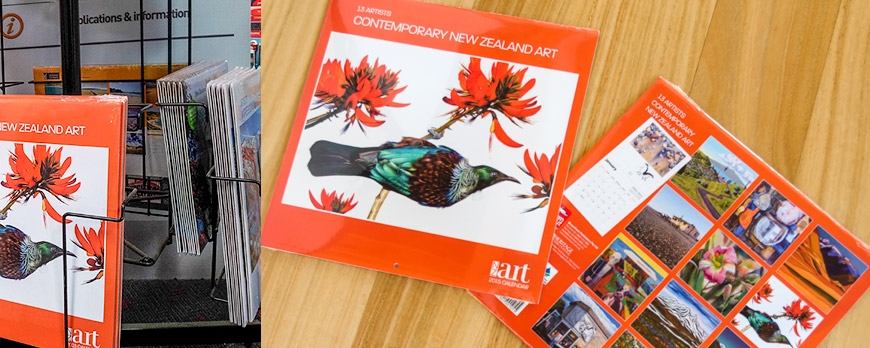 Contemporary NZ Art 2015 Calendar
We are thrilled to have our Tui in Flame Tree featured in next year's Contemporary NZ Art Calendar, for the month of June. We were also surprised and delighted to find that our work has been chosen for the cover. The calendar is available now in Whitcoulls, Paper Plus and NZ Post Shops. You can also get it at Craftworld Westgate (ask the staff) and you'll find it as a canvas at our booth in Aisle 1 (or at Nzique in Petone).
Talking to Ted Scott from Heritage Publishing yesterday, who has produced quite a number of these over the years, Ted kindly remarked that he thinks it's the best cover they've ever had...